Gospel music is a kind of Christian song used as a means to praise God. The music is arranged to complement celebration of the mass, praise and worship activities, and healing mass.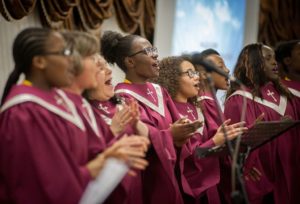 The influence of religion led many to listen to gospel music and made a habit of including gospel songs as part of their morning praise. These days, the composition of gospel music has inclined to danceable tune to enlighten the spirit more effective. Some gospel music can also be heard on nightclubs and secular settings.
Gospel Music – How it started
The African-American churches popularized gospel songs in the 1930s started gospel songs. Two separate styles of gospel music emerged in those times, from the black people and from the white southerners. However, both originated from the Methodist hymnal. There are some instances that some artists from the two separate groups sang gospel songs of each other.
In spite of the difference between white and black churches, the start of gospel music did something amazing in America. The influence of gospel music reached other countries. In Australia, gospel choirs of Jonah and The Whalers and The Elementals plus the emerged and inaugurated the Australian Gospel Music Festival (later known as Easterfest). In Norway, the strong influence of gospel music in America made way for the rise of the Oslo Gospel Choir and the Ansgar Gospel Choir.
The popular pop music had greatly inspired gospel singers. The influence of gospel music is evident on the rhythm and blues singers of the 1940s up to the 1950s. Today many gospel musical artists are making their own name for the genre and continue to have influence in the mainstream audience.